Welcome to the Children's Ministries Department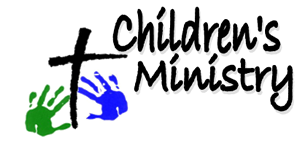 'Nurturing children into a loving, serving relationship with Jesus'
1. Click here to view departmental details 2. Click here to view our time management 3. Click here to view our success stories
The Children's Ministries Department exists to develop the faith of children from birth through age fourteen, leading them into union with the church. It seeks to provide multiple ministries that will lead children to Jesus and disciple them in their daily walk with Him, and as such cooperate with the Sabbath School Department and other departments to provide religious education to children.
Mission:
To reach out, to nurture and draw children into a loving, productive and lasting relationship with Jesus Christ and with their church. It seeks to provide goal-oriented Spiritual education meant to: teach a grace orientation, stimulate an interest in Scripture, teach moral responsibility, involve youth in service, involve youth in mission outreach and encourage high self-regard.
We seek to fulfill our mission by developing the following:
Grace-oriented ministries, in which all

children will experience the unconditional love of Jesus, find assurance of

acceptance and forgiveness, and make a commitment to Him and develop their

faith.

Inclusive ministries, in which the

volunteers who minister and the children to whom they minister will be valued

and involved regardless of race, color, language, gender, age, abilities, or

socio-economic circumstances;

Leadership ministries, in which volunteers

are empowered, trained, and equipped for effective ministry to children;

Service-oriented ministries, in which

children are given opportunities for hands-on service to people in their

neighborhood or city, which could establish a pattern of outreach to others that

may well continue through life;

Cooperative ministries, which involve

working in partnership with other ministries, such as family ministries, Sabbath

School, and stewardship, to support and help parents develop the faith of their

children.

Safe ministries, whereby our churches adopt

safeguards to protect children from physical, emotional, and spiritual abuse; to

choose volunteers with high spiritual and moral backgrounds; and to minimize the

church's liability; and,

Evangelistic ministries, in which children

who are not enfolded in the church family will be introduced to the love of

Jesus through outreach-programs such as: Vacation Bible Schools, children's

branch Sabbath Schools, Neighborhood Bible Clubs, and Story Hours.
Those who love God should feel deeply interested in the children and youths. To them GOD can reveal His truth and salvation. Jesus calls the little ones who believe on Him the lambs of his flock. He has a special love for an interest in children. The most prestigious gift that children can give to Jesus is the freshness of their childhood. [Reflecting Christp373]
For more resources visit Our Little Friend and General Conference Children's Ministry websites.



Name: Angelina Mwetwa


Position: Coordinator

Cell: (+26) 0974-

Email:
Click here to go back to the top of the page
| | | | |
| --- | --- | --- | --- |
| Date | Event | Location | Resource Person |
| | | | |
| | | | |
Click here to go back to the top of the page
Thosewho love God should feel deeply interested in the children and youths. To them GOD
can reveal His truth and salvation. Jesus calls the little ones who believe on
Him the lambs of his flock. He has a special love for an interest in children.
The most prestigious gift that children can give to Jesus is the freshness of
their childhood.

Reflecting Christp373